Clothoo offer high quality custom letterman jackets for girls. We offer premium range of custom varsity jackets for individuals across the globe. Our high quality materials and colors fulfill almost everyones requirements.
Custom letterman jackets are available in high quality cotton fleece, cotton twill, melton wool, premium quality sheep leather and soft-shell.
Indeed we have all popular feminine colors from sky blue, baby pink, hot pink, rose gold and black in all materials. Undoubtedly top quality jackets at affordable prices.
This allows every girl to design their own fully customized letter jacket. On top of above we offer custom embroidery facility. You can add your own custom mascot, favorite quote and character on the jacket.
Over the years, we have customized thousands of letterman and bomber jackets for girls. Here are few to take inspiration.
Talk our sales team if you have any question about customizing letterman jackets for high school girls. We offer substations discounts on bulk orders.
User our online jacket builder to design your own custom letterman jacket.
Jock Jackets for Girls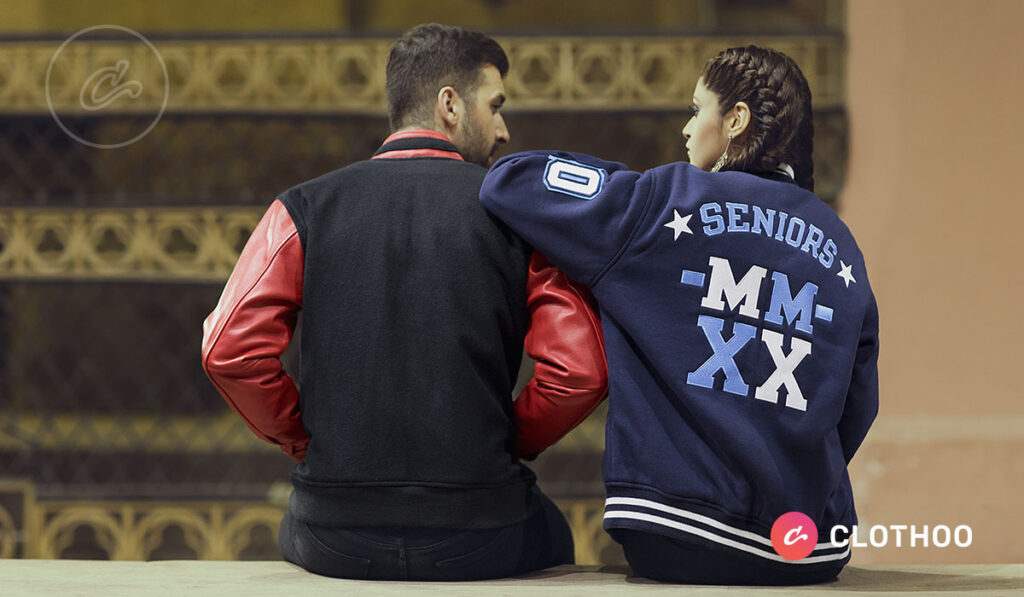 Jock jackets for girls with music and sports symbols or horse riding club logo. Use our online jacket builder to design your own custom jock jacket.
Girls School Jackets
High school varsity jackets with girls name and senior class year patches. Designed for senior class of 2020.
Girls in Letterman Jackets
If you love sports and often particle in high school activities. You might have seen girls in letterman jackets. Here are few photos and pics shared by our customers.
Letter Jackets for Girls
We produced satin letter jackets for girls in SA. They decided to have their own logo on the back as felt patch.
High School Letterman Jacket Ideas
Here are few jackets we produced for to give an idea about high school letterman jackets.
CUSTOM LETTERMAN JACKETS
All of our custom letterman jackets are 100% customizable. Browse our online varsity jacket catalogue. You can also start creating your custom jacket using our online jacket builder.
From colors to material everything is under you control.
Add 1/2 zip-out lining using our jacket builder to add your own custom chenille patches.
You can add your own custom patches on the jacket. Add hood to any jacket. Customize the jacket body and sleeves materials too.
Collar and cuff ribbing is also customizable. Custom letterman jackets for girls and women are available in unisex sizes.
All of our custom garments are available in XXS to 6XL sizes with regular and tall fittings.
If you have your own color combinations you can start Designing Your Varsity Jacket. Explore more customizable Varsity Jacket Designs.
Personal care of your jacket will make your garment last for years. We produce hoodies for girls school uniform graduation years. We off group discounts and gift cards also available.
If you are looking to purchase custom jackets for club and senior class. Fill out or bulk order form and our sales team will get back to you.
You can avail free shipping on quantity orders as well.